Who we are
HORIZONTES NATURE TOURS
The success of Horizontes is the result of the work of a committed management team, experienced trip designing personnel, excellent operations, capable administrators, and to top it all, a team of naturalist guides.
WE ARE YOUR EYES IN COSTA RICA
After more than 30 years of experience in the tourism industry, we understand that you work hard throughout the year and deserve a memorable holiday. Your time and money are valuable to us and our mission is to protect them. We make sure your expectations are met once you are in Costa Rica, and your savings are well spent. We protect your interests and guide your decisions so that you will enjoy a terrific holiday while ensuring an efficient use of every dollar invested. And if needed, we will be a phone call away, ready to stand by you at any moment during your visit. We are here for you 24/7.
Tell us your travel needs and desires and we will accommodate our services around them to produce an unforgettable trip. Click here to design your own trip.
Horizontes is a pioneer in the tourism industry in Latin America. With over 30 years of experience in the industry, we continue to lead the way in Costa Rica. Our extensive local knowledge and networks provide us with a strong competitive advantage. We do not improvise; we apply our expertise!!!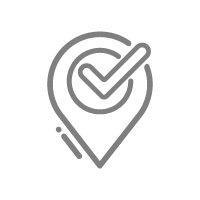 Extensive knowledge of the destination
After many years of operations countrywide we can convey to you exactly what to expect in different areas of the country, throughout the year. This enables us to match your expectations and avoid unpleasant surprises that are common to less experienced service providers.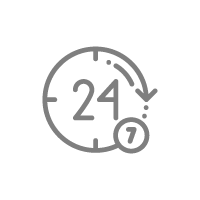 Service 24/7
At all times there is someone available to help you with any unforeseen events during your trip. Normally everything will run smoothly, but we are here for you if you need us, at all times.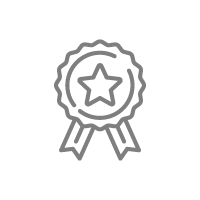 Quality assurance
We are devoted to service. Creating memories that will last a lifetime is our bread and butter, and this is only accomplished by outstanding service.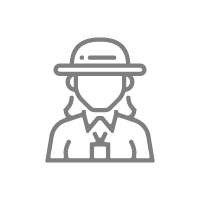 Highly qualified guides
Our guides make all the difference. A walk in the jungle may be just a walk if you are unable to discover all of nature's gifts. Education and experience have allowed our guides to develop a sixth sense that make obvious for them what it is impossible to see to the naked eye. Discover all the wonders of Costa Rica's flora and fauna guided by an expert.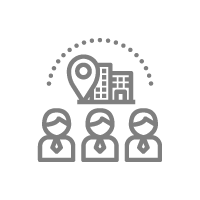 A consolidated company
You are not dealing with a one man shop that got your business because of his internet savvy. We are a solid company with over 30 direct employees, and over 100 subcontractors, and a strong equity base from years of hard work.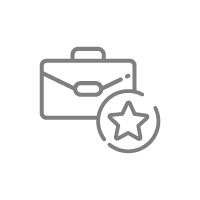 A Portfolio of high level clients
Our existing portfolio of clients speaks for itself. Names such as Abercrombie & Kent, Rainforest Alliance, Lindblad Expeditions and many others have worked with Horizontes for many continuous years. This by itself is a statement.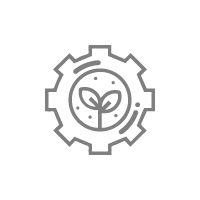 A Sustainable Development approach
We care for the environment and demonstrate our true commitment with our nature, our society and our culture. We are certified in Sustainable Tourism, we have earned 4 Stars in the Blue Flag Program and have been "Verified" by the Rainforest Alliance.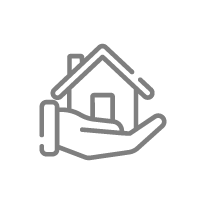 We will make you feel at home in Costa Rica
Look at some of the many options for your vacation in Paradise: Nature , Adventure , Beach , Family , Honeymoon.
Horizontes Nature Tours was founded in 1984. In 2008 the ownership changed but continued with the same philosophy that has made the company a successful business, with its core on values predicated on environmental protection, excellent customer service and enthusiasm to show Costa Rica in a responsible manner.
The company has maintained its essence and thrives in sustainability efforts in its three core competencies: profitability, environment and social areas.
Catering to prestigious international markets by offering personalized itineraries, excellent hotels and lodges, fun, educative and adventure tours, and unique experiences, Horizontes continues to lead the way in tourism in Costa Rica.
The success of Horizontes is the result of the work of a committed management team, experienced trip designing personnel, excellent operations staff, capable administrators, and to top it off, a team of naturalist guides that have been compared by our clients with the best of the world.
At Horizontes we take measures to reduce the use of resources and reduce environmental impact

Waste Management: Horizontes acquires, whenever possible, products that are biodegradable, returnable, recycled or recyclable, in order to minimize waste during its operation of its travel programs.
Energy Efficiency: Within the office environment, Horizontes is committed to reducing the use of electricity, and incorporating all technology available to avoid unnecessary consumption. On our tours, we prefer rechargeable energy sources that are low impact.
Water management and consumption: Horizontes will use all available technology and resources to avoid wasting water, both in the office and in the field.
Transportation: Horizontes will contract its transportation services considering energy efficiency, looking to reduce unnecessary consumption of gasoline, and production of emissions and noise.
Protection of National Patrimony: Horizontes seeks to minimize the impact of its passengers in wildlife areas and other sites, avoiding impact on the flora, fauna and landscape, and respecting the fragility of those ecosystems. It will respect the values and local cultures, supporting conservation and development initiatives. As part of its work, Horizontes will engage in activities to promote the human development of the communities it visits.

Considering that safety and well being are fundamental parts of company policy, Horizontes avoids generating situations of risk and any activity that would impact in an undesirable way the socio-economic or cultural components of the areas visited.

Safety: The company is committed to establishing strategies to evaluate and review periodically the level of risk in the office and visited areas, means of transportation and other facilities to be used, in order to guarantee maximum safety to its guests and personnel.
Social Impact: The activities of the company, principally those relating to tours, informational material, donations, research of new destinations and attractions, will respect the cultural integrity, privacy, beliefs and values of the communities visited, looking to facilitate development with the least impact possible and will transmit this information to its passengers.

Responding to the proposal of a modern business structure, Horizontes has created a Human Resources department, integrating members of the company to be more hands on, while promoting innovation, flexibility and organizational agility. At the same time, the company aims to strengthen the feeling of social and environmental responsibility among all employees at all levels, promoting the awareness and preparation of human resources in technical and environmental themes.

Integration and Participation: Horizontes has committed to facilitating ample and active participation of its personnel in all its dealings and company responsibilities, promoting creativity, discussion, and commitment, on individual and group levels. To achieve this, the Human Resources Department will work to strengthen these principles through management practices of its managers, chiefs and employees, whenever necessary.
Environmental Leadership: All members of the company will receive necessary information in order to become environmental leaders, committed to complying with the criteria, policies and actions that emanate from the Environmental Management System.
Training and selection of personnel: Horizontes requires all employees without distinction of position or salary, to have a passion for conservation and a belief in sustainable development, in harmony with the principles of safety and social responsibility. These criteria help ensure that company efforts and philosophy contribute to the development of a more responsible society, conscious of environmental needs.
Social and Environmental Sensitivity: Company staff members, who hold positions that apply, will have the opportunity to travel through the national territory on educational inspection trips that strengthen contact and knowledge of nature and conservation areas, and that consider the effects that irresponsible development both within and outside of the tourism industry.

In keeping with this new environmental procedure, Horizontes stimulates its suppliers to integrate a System of Environmental Management that allows the company to amplify its range of influence on other organizations, in order to become more consistent with its own commitment to sustainable travel.

Information and Awareness: Horizontes has informed its suppliers and partners regarding its sustainability commitment, implicit in its Environmental Management practices, motivating its suppliers to establish their own environmental policies and their employees to involve themselves actively in practices that minimize social and environmental impact.
Selection of Suppliers/Partners: Horizontes will give priority to those suppliers/partners whos bring together an excellence in product and service quality with Environmental Management System, as well as certified companies with concrete actions in the social-environmental field or that demonstrate explicit interest in achieving such goals.

Responding to overall quality criteria and new market trends, Horizontes is committed to excellence, minimizing any errors in customer service, considering the tourist and other sources to provide information that aids in the research, communication, construction and redesign of services.

Communication with Clients: Horizontes is committed to clear communication that allows clients to know company activities in lowering its environmental impact and that encourages their participation.
Encouraging Quality: Horizontes is committed to selecting products of the highest quality, designing programs according to client expectations, facilitating efficient and effective service, and encouraging in all cases the compliance with environmental policies.
Monitoring our Service Quality: Horizontes encourages feedback from clients and other sources in order to obtain interpret and direct information that allows us to constantly seek quality service.
Selection and training of personnel: Selection of personnel will be carried out through standardized procedures, along with internal training programs and professional development, which guarantee the quality of service offered by Horizontes. Standards of quality apply from the clients' or suppliers' first contact with Horizontes until the end of the services and the follow up that ensues.

Throughout the development of Horizontes' activities, the company is committed to environmental criteria, structuring its activities with the principles of minimum impact, in compliance with what is advertised and promised, reflecting the added value of the performance of the company.

Design of programs that are low impact: Horizontes will promote programs that save resources and time, reflecting the policy of low impact, and optimizing the quality of experience.
Environmental Leadership: Information provided by Horizontes should be accurate and updated constantly, avoiding creating false expectations, responding to the standards of service quality, and relying on the most effective and least contaminating means for its distribution.
Community Participation: Horizontes will promote in all ways possible, the inclusion of communities and the services they offer within its travel programs and activities that it designs.
Group Size: Horizontes promotes group size of 12 passengers or fewer. In cases where group size exceed 12 passengers, additional naturalists are assigned to manage tourists in a way that minimizes impact in natural areas, ensuring the delivery of thematic information designed to sensitize travelers to their natural surroundings and inform on conservation issues.

Horizontes is committed to complying with principles of honesty, social values, transparency, dedication and responsibility that prevail when providing its services. From the perspective of environmental consciousness and responsibility, Horizontes aims to diminish pressure on the environment, and is committed to intensify its efforts to conserve and contribute to better environmental and social conditions on local, regional and global levels.

Values: Horizontes has a work performance objective to embrace the highest human values, highlighting within them: humility, loyalty, professionalism, consideration and solidarity.
Preservation of Patrimony: Horizontes will contribute in the most effective ways possible, the conservation of the natural and cultural integrity of the resources and landscapes of Costa Rica.
Legal: Horizontes will comply with the totality of law, norms and regulations that govern its business functions.
Transparency and Anti-Corruption: Horizontes promotes continuous improvement in the areas of administration, community care, conservation, health and fair trade, among others. We promote and coordinate policies and actions to prevent and fight against corruption in defense of the interests of the society and the State. We prevent and / or detect corrupt practices reducing bureaucracy and administrative management to create a culture of ethics and incorruptible, effective and efficient public-private relationships. We contribute to transparency and fight corruption within the organization, including its employees, partners, suppliers and customers through awareness programs.
We are dedicated professionals
For more than 30 years, we have developed our product with utmost focus. This is our field of expertise and we have the knowledge to put it to your service.
We are consistent with our sustainability efforts
We walk the talk. We design and organize our trips showing respect for nature and local communities, and hopefully inspire our guest to follow our example.
We test services before offering them
Our Research & Development department makes sure the lodges, tours, restaurants and transportation services we include in our offer are up to the standards set by the company in relation to safety, comfort, accessibility, quality of the experience, and sustainable practices.
We create value:
By making good use of our competitive advantages we design superb trips thru our supplier network, and execute a state of the art operation, leading to full client satisfaction.
We provide the best Naturalist guides
Horizontes Naturalist guides are considered among the best of the world. They are certified professionals who provide experience, knowledge and friendly, quality service to our guests.