OVERVIEW
BE THE EYES OF NATURE
Duration: 12 days / 11 nights.
Locations: San Jose, Sarapiqui, Arenal & Manuel Antonio.'
Prices: US$5,899.00 per person
Discover and wander with Horizontes Nature Tour for 11 days between volcanoes, forests, rivers and waterfalls next to the Pucci's, a family of Costa Rican photographers recognized for their work by National Geographic Latin America and BBC & London Natural History Museum. They will be your personal guides in this unique wilderness adventure.
---
HIGHLIGHTS
• Quetzal quest at the Cloud Forest.
• Sightseeing at Irazú Volcano, the highest active volcano in Costa Rica.
• Boat tour across Guacalillo, the richest Mangrove Forest on the mid-Pacific Coast.
• Marine wildlife watching at Bahía Ballena.
ROUTE MAP
Through the eye of our expert guides and the knowledge of photography legends like the Pucci's family capture what nature has not shown you before.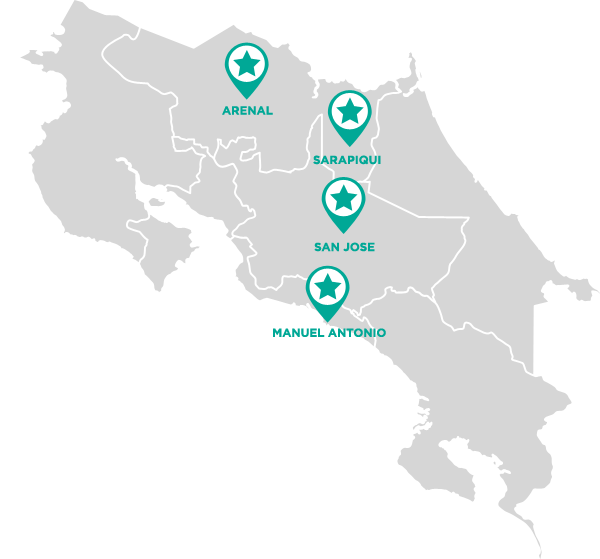 INCLUDE:
• Transfer from Juan Santamaria International Airport to the hotel in San Jose.
• 1 night in San José with breakfast included.
• Transfer from San José to Sarapiqui.
• 2 nights in Sarapiqui area with breakfast included.
• Chocolate Tour at Tirimbina.
• Safari Rafting Tour, Class I.
• Transfer from Sarapiquí to Arenal.
• 2 nights in Arenal volcano area with breakfast included.
• Butterfly Garden at Danaus Eco-Center.
• Arenal Volcano Hike Trail 1968 & dinner.
• Transfer from Arenal to Manuel Antonio.
• 2 nights in Manuel Antonio with breakfast included.
• Manuel Antonio National Park Tour.
• Transfer from Manuel Antonio to Juan Santamaria International Airport, San José.
• Sale taxes.
---
DAY BY DAY
After your arrival at Juan Santamaria International Airport, one of our staff members will escort you to the hotel in San Jose.


A journey via short flight (luxury option) or land through Braulio Carrillo National park and boat ride on the Canals will bring you to the jungle paradise of Tortuguero National Park. Sit back and relax on a guided boating adventure with beautiful scenery and wildlife sightings along Tortuguero's waterways before reaching your lodge.

Revel in the atmosphere of the cool rainforest during a fascinating nature walk at the Arenal Volcano National Park before a soothing dip in the Hot Springs at your resort or to one od the once open to public

Seek out the elusive and beautiful Quetzal and other magnificent birds during a nature walk through the misty orchid lined paths and explore the area's fine restaurants at night.
---
WHY US
After 35 years of creating experiences to explore Costa Rica, we have decided to create a new series of experiences that seek to awaken that genuine and unique interest in us for nature. Capture what Wildlife has not shown you before.

Top Naturalist Guides of Costa Rica
Behind a great shot, there is often an even greater explorer. Our expert naturalist guides will guide you through the Costarican jungle while you learn the tricks and kicks behind the art of wildlife photography.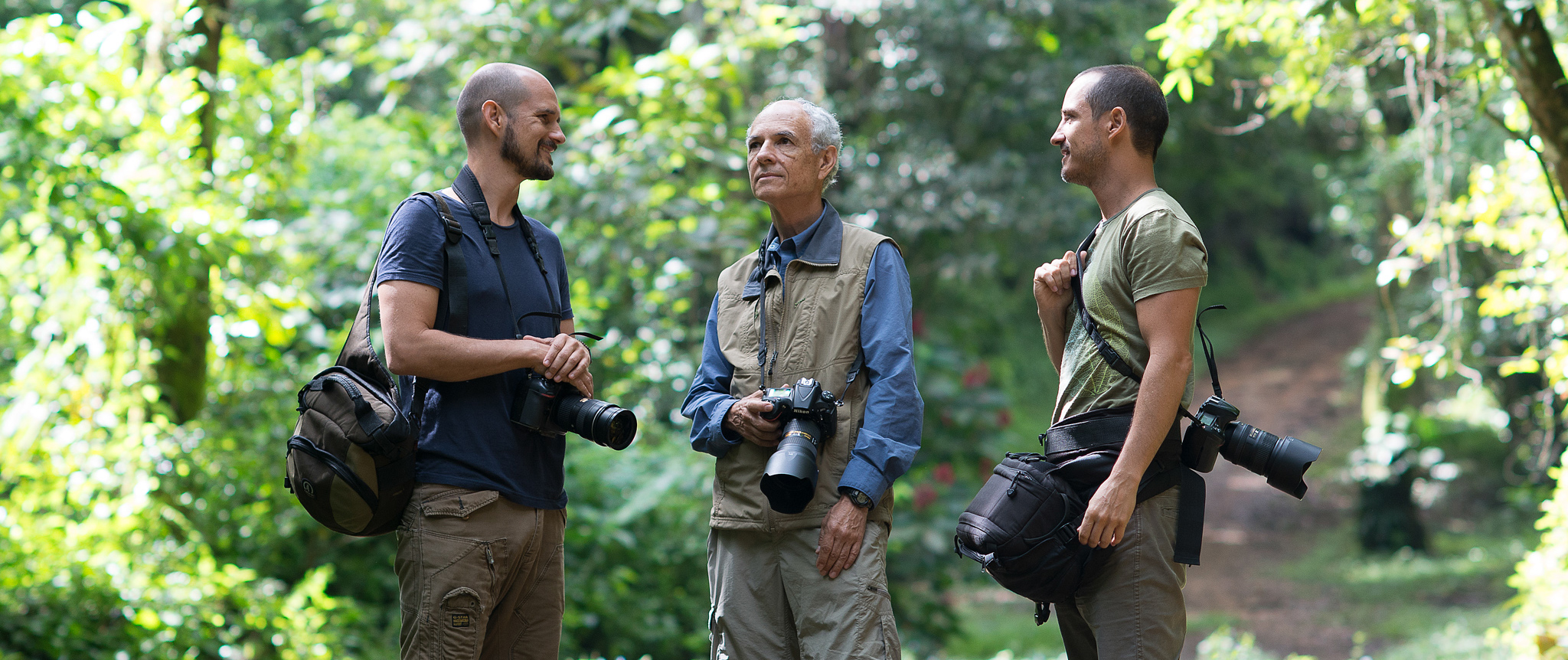 Expert Wildlife Photographers
Juan José Pucci, a naturalist by vocation, has practiced photography for more than 25 years throughout the Costa Rican National Parks and reserves. He has participated in multiple photo exhibits, including one at the World Museum in San Francisco (California) and the Munich Theater (Germany) His sons Giancarlo, a creative entrepreneur focused on sustainability, and Sergio, an established photographer, and cinematographer have worked together along with his father on book publishing & storytelling under the Pucci brand, and their most recognizable work is called "Costa Rica From Above".
Their images have been shown in multiple media outlets, including books, calendars, and magazines of international prestige, such as Christie's Great Estates, Black and White, Nature Bests, BBC Wildlife Photographer of the year Blue Planet, Nat Geo Hostile. On-Board Explore, and National Geographic Latin America.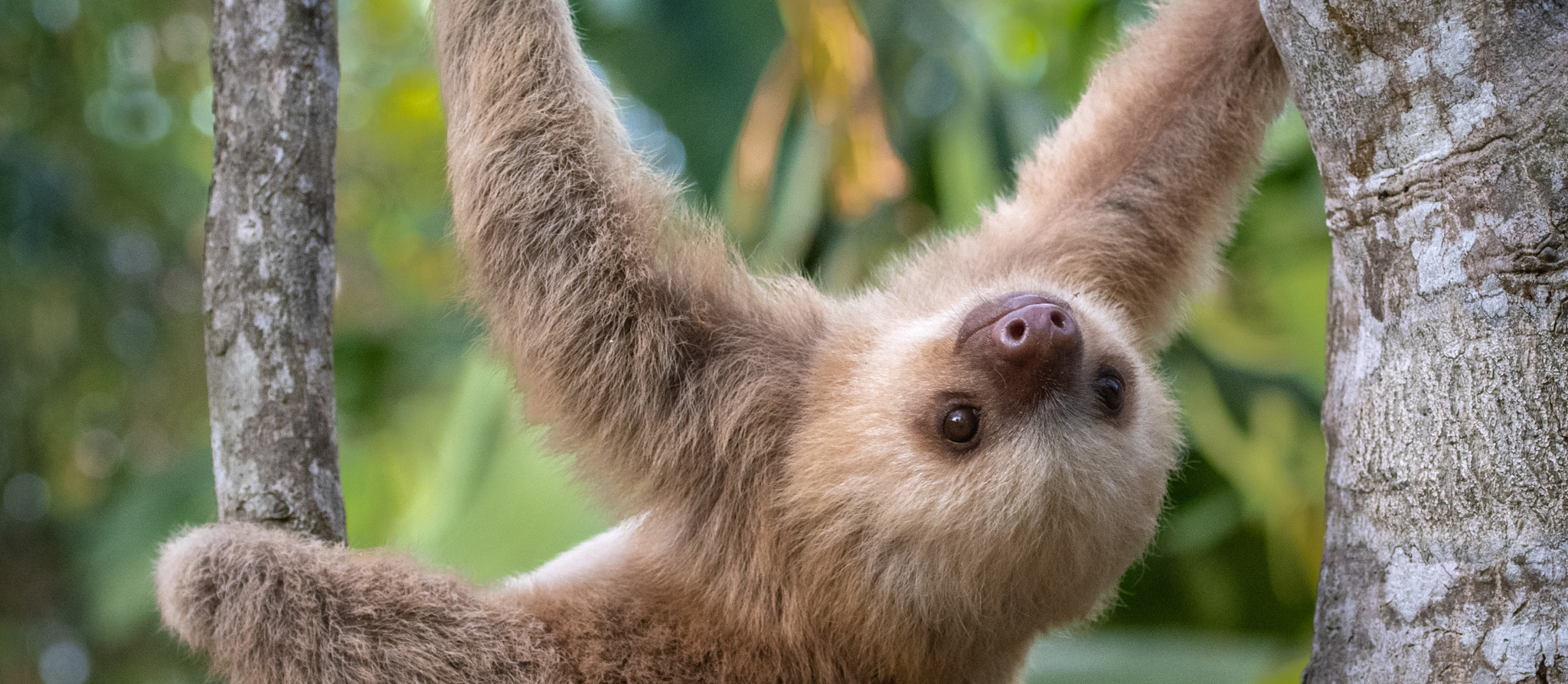 Costa Rica, a diverse destination
Texto explicando el porqué Costa Rica es el destino ideal, dar alguna dato interesante a nivel de fotografía y otro de relevancia a nivel país.
---
COURSE DETAILS
Wildlife Photography
Here is a list of details about the lessons we are going to be covering during the experiences, also some recommendations to consider in regards the photo gear you will have to bring:
Item 01
Item 02
Item 03
Item 04
Item 05
Item 06
Item 07
---
THINGS TO KNOW
Wildlife Exploration Details
Be ready for the adventure part of the experience here is a list of things we will recommend you have in mind:
things to bring
requirements
level of fitness and resistance of the experience
details of what to expect
good travel behavior we demand
conditions to know before you buy
---
"We inspire the enjoyment, fulfillment, and personal discovery of our guests through responsibly designed and operated travel programs that provide meaningful experiences with the nature and people of Costa Rica"