< Back to blog
Why use a Costa Rica travel agency for your vacation
hace 2 años
by Shannon Farley
You want to go to Costa Rica on vacation.
But there are so many choices!
Where do you go? How many places can you visit in the time you have? Where should you stay? Which are the best tours to take? Should you get a rental car? Where are good restaurants for meals?
The questions seem endless.
Unless you have unlimited time on your hands, planning a trip to another country can be a daunting task. You could spend countless hours, or even days and weeks, sifting through websites, social media, travel recommendation sites and forums, trying to figure it all out.
Or…

You could go to one website, spend less than five minutes filling out a free trip planner inquiry, and have an agency with more than 35 years of experience in Costa Rica vacations take care of everything for you – at no extra cost.
"Costa Rica is a small country, but it is so diverse and full of places to go and things to do. Knowledge from a travel expert really makes the difference," says Federico Solano, marketing director for Horizontes Nature Tours.
"We are a one-stop shop where you can arrange your entire Costa Rica trip in one place," Solano explained. "You will be attended to by a person, by a local Costa Rican who understands the country inside and out and can make the best travel recommendations and help you when you need it, rather than an impersonal website."
You don't pay more to use Horizontes Nature Tours to plan your Costa Rica vacation. The service suppliers – hotels, tours, rental car agencies, etc. – pay the travel agency for booking their services and there are no hidden fees to you.
In fact, working with a Costa Rica travel expert like Horizontes Nature Tours, with such a long history in the business, can save you money. The relationships they have developed with tourism suppliers over 35 years means they get special negotiated rates. That savings is passed on directly to Horizontes' customers.
Upholding their excellent reputation means Horizontes only recommends the best services in quality, safety, and experiences in the country.
"We are a small boutique agency that focuses on authentic experiences. In order to do that, we do a lot of research and have very specialized products," said Solano. "You're not just buying a Costa Rica vacation package with us. You're buying experiences that are unique and incredible."
For instance, Horizontes staff have tested all the hotels and tours they use, so customers know they are getting a quality place to stay and a safe, quality tour. "We run a checklist inspection of all of our tourism suppliers every year with regard to quality, safety, customer service, and sustainability," noted Solano.
"And we have the best tour guides in Costa Rica. That's not just us saying so ... that's based on customer testimonials and awards from organizations like National Geographic," he added.
Besides all the expert travel advice, planning your Costa Rica trip with Horizontes Nature Tours gives you the peace of mind of having 24/7 assistance while you're in the country.
"If something happens, like your flight arrives late or you can't get to your hotel, we have a 24/7 phone line that you call and we take care of arranging everything with the suppliers and take care of you," said Solano. "We also carry a broad liability umbrella and are prepared for any circumstance or emergency. Our 35 years of experience means we have safety and emergency plans in place and all the contacts in the country for any situation."
Additionally, you can feel good about working with Horizontes Nature Tours as a leader in sustainable travel in Costa Rica. They were the first tour operator to receive the top qualification in Costa Rica's Certificate of Sustainable Tourism (CST) program. Their Horizontes Foundation gives back to the communities where they travel with environmental and social projects.
How does it work?
How do I plan my Costa Rica vacation with Horizontes Nature Tours?
You start by going to their free Trip Planner.
This will gather key information about what your travel tastes and needs are to better tailor their recommendations. The steps are incredibly easy to follow and take only a few minutes to finish. At the end, you'll fill in your email and contact information.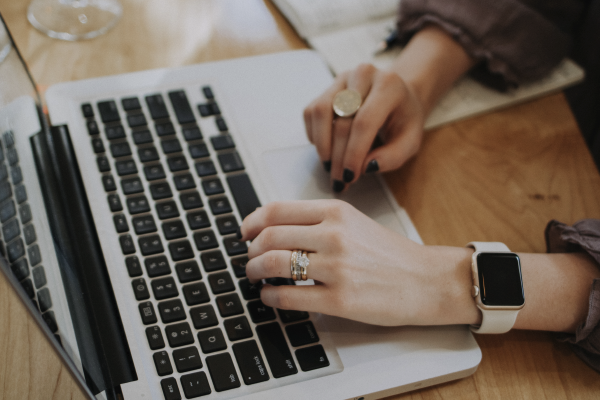 From there, you'll be contacted by a Horizontes travel expert, either by email or phone depending on your preference, who will start creating a custom Costa Rica itinerary for you.
Once you have a final agreed-upon travel plan, payment will be made by credit card, Paypal or bank transfer. You pay for everything specified in the itinerary, which means you don't have to worry about whether your hotels, tours or rental car, etc. are reserved and paid. Everything is taken care of. You only need to handle your flights to Costa Rica.
Before you travel, Horizontes will send you a detailed itinerary with your full trip plan, descriptions of your lodging and tours, maps, and additional activity and dining recommendations.
When you arrive in Costa Rica, you'll be met at the airport by an agency representative in baggage claim and who will help you meet your transportation and get heading to where you're going. From then on, it's smooth sailing and you know you can call on the Horizontes team should you need anything. Once you work with a travel expert like Horizontes Nature Tours, you'll never want to plan another vacation completely on your own again!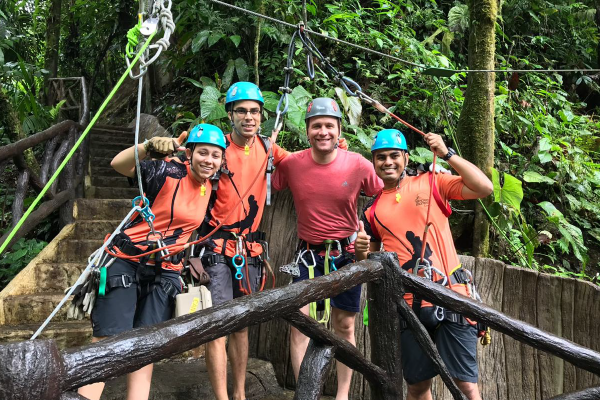 THE BEST WAY TO PLAN
YOUR NEXT TRIP TO COSTA RICA
NO UPFRONT COSTS!