< Back to blog
Try Costa Rican Cuisine – it will Surprise and Delight You!
hace unos segundos
By Priscilla Gomez.

You always hear about Costa Rica's amazing beauty. The fabulous uncrowded
beaches. The exciting volcanoes. The amazing wildlife and rainforest. And how the
warm, tropical climate is absolutely wonderful.
What you don't often hear about is Costa Rican cuisine. That's not because there's
nothing to tell. It's just that Costa Rican cuisine isn't touted as much as its sloths and surfing.
Costa Rican coffee, pineapples and bananas are world-famous exports. But beyond that, most people think Costa Rican food is just rice and beans, which certainly are a staple of the national cuisine. If you've ever traveled here, you'll never forget the customary Costa Rican breakfast of gallo pinto (white rice and black beans cooked with onion, red bell pepper, garlic, and cilantro) served with eggs and fried plantains? Yet, there is so much more.
Costa Rican cooking is characterized by simplicity and freshness. Long before the current food trends in North America, Costa Rica traditionally has subsisted on local, sustainable, farm-to-table gastronomy. Plenty of rain and volcanoes make the tropical nation's soil fertile and nearly anything grows here. The country is rich in abundance of tropical fruits. There are plenty of fresh fish, free-range chickens, and grass-fed beef is the only kind available. There are oodles of vegetables, and a rapidly growing organic food culture.
Over the past several years, Costa Rica is looking to capitalize on the sharp rise in food tourism by promoting a National Plan for Sustainable and Healthy Gastronomy. Its purpose is to promote Costa Rican food, both among foreign and national tourists, and to position the country like Peru or Mexico with food tourism.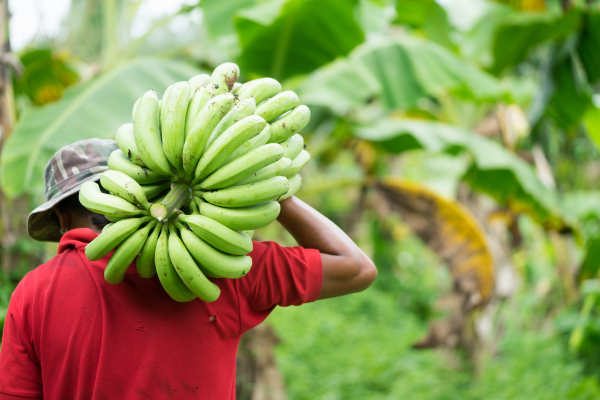 In May 2019, the Costa Rican Foundation for Gastronomy (FUCOGA) was created to manage the national plan by registering and distributing a seal to affiliated restaurants. In an interview in the La Nacion newspaper on May 21, 2019, Ireth Rodríguez, head of promotion of the Costa Rica Tourism Board (ICT), described gastronomy as a "fundamental element for the improvement of the tourist experience because it connects national and international tourists with a destination."
Traditional Costa Rican food is superb, hearty and healthy. You just need to know what to order. Delicious meals to try include olla de carne soup with beef and all kinds of root vegetables; fresh fish ceviche with lime and cilantro and sometimes also mango; tender palmito (heart of palm) salad; grilled or fried whole red snapper smothered in garlic and usually served with marinated plantains; arroz con camarones (rice with shrimp); and sopa negra (a hearty soup of black beans with a hardboiled egg). And there's nothing better than handmade, fresh corn tortillas hot off the griddle.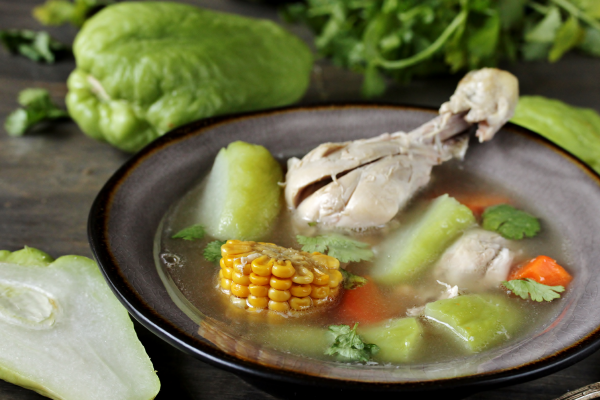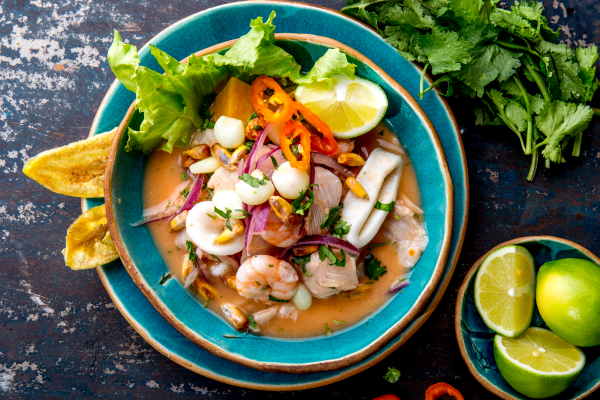 Called the "ultimate Latino comfort food," a picadillo is a kind of hash – or basically anything and everything diced and thrown into a pot. The name comes from the Spanish verb picar, which means "to chop". Basically, you dice up whatever vegetables you have in your refrigerator, add chopped meat (or not), cook it all together in a big pot with a little water and oil, and serve it over rice or with corn tortillas. Traditional recipes can be made with various combinations of chayote squash, carrots, green plantains, green beans, green papaya, potatoes, corn, shredded or ground beef, bacon, etc.
For a savory snack or appetizer, try patacones – smashed and fried, salted, green plantains usually served with refried black bean dip; chicharrones – fried pork pieces served with lime; chifrijo – a combination of rice, beans, fried pork, and pico de gallo, a tomato and onion salsa with cilantro and lime juice.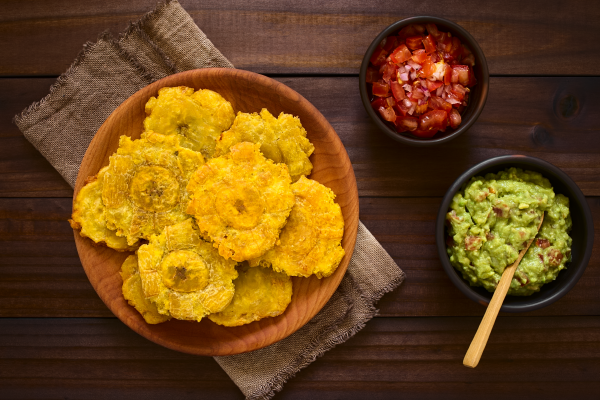 To drink, Costa Rican restaurants commonly offer a host of fresh juices, called jugos naturales or refrescos. Try mango, piña (pineapple), guanabana (soursop), fresa (strawberry), mora (blackberry), cas (a citrus fruit), tamarindo (tamarind), or lemonade with fresh mint (limonada con hierbabuena). Favorite local beers in Costa Rica include Imperial, Pilsen and Bavaria and their lighter or darker variants. Additionally, the craft beer industry is growing in leaps and bounds with now nearly 100 craft brews available in Costa Rica. Wine is readily available, most often from Chile, Argentina or Spain. Costa Rica's national liquor is made from sugar cane, called guaro, under the brand name of Cacique. The classic Guaro Sour, similar to a Whiskey Sour, is made with guaro, lime, sugar and club soda. The Costa Rican national rum is Ron Centenario.
The best place to score a traditional Costa Rican meal is at a soda. A soda is a small, usually family-owned restaurant that is always budget-friendly. Breakfasts normally cost about $5, while lunch or dinner will run you between $6 and $10 with a natural juice included.
Culinary arts in Costa Rica have been sprouting for the last 15 years, incorporating things like organic chocolate, coffee, and indigenous grains into creative recipes highlighting freshness and sustainability. Fusion cuisine is on a big upswing and you can find restaurants completely dedicated to this style in the San Jose area and in popular beach towns.
Because Costa Rica has become a "melting pot" of nationalities from around the world over many decades, there is an abundant diversity in kinds of food offered. All over the Central Valley and in bustling beach towns like Santa Teresa, Manuel Antonio, Dominical, Jaco, Tamarindo, Playas del Coco, and Puerto Viejo, you can easily dine on Argentinean, Peruvian, Lebanese, Israeli, Indian, Chinese, Japanese, Korean, Thai, Mexican, Italian, French, and even Russian cuisine.
Next time you visit Costa Rica, enjoy the cornucopia of cuisines offered here and be sure to try some traditional Costa Rican dishes. They're sure to surprise and delight you!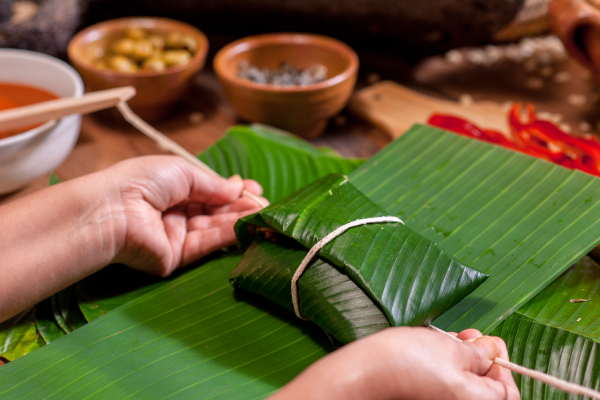 "We inspire the enjoyment, fulfillment, and personal discovery of our guests through responsibly designed and operated travel programs that provide meaningful experiences with the nature and people of Costa Rica"