< Back to blog
Take a journey down to Puerto Viejo
hace 21 días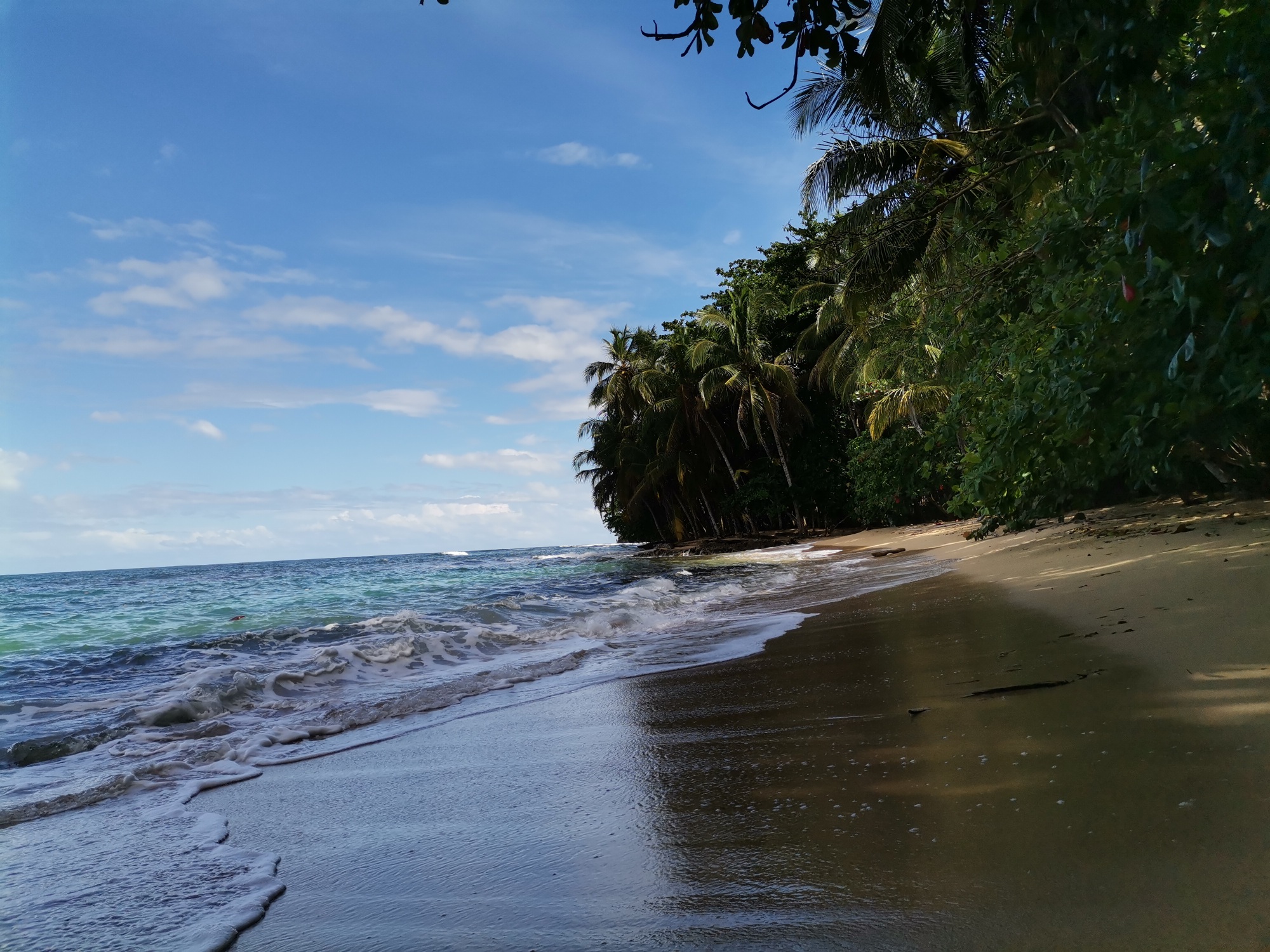 Limón is an exceptional province in Costa Rica that must be experienced firsthand if you want a taste of the real ´´Pura Vida´´ lifestyle. If you ever find yourself wishing to explore new frontiers, why not go down to the unique town of Puerto Viejo and its unique and secluded beaches? A small town in the south Caribbean that has a lot of personality, history, culture, and breathtaking beach front views.
This beautiful destination is bathed by the Caribbean Sea and has anything you could ask for an unforgettable experience. In this blog, we will share some of the best activities and highlights for you to enjoy when in town.
The Caribbean Cuisine and nightlife
Besides being friendly, the people of Limón are very good at two things: cooking tasty food and having fun!
Puerto Viejo has many bars and restaurants where you can enjoy a lively ambience and delicious food. One plate you can´t miss is the famous Rice and Beans, an iconic plate of the region that consists of rice, beans, and a protein of your choice. All this cooked in coconut milk and generally complemented by an incredibly tasty sauce full of spices, creating a unique flavor.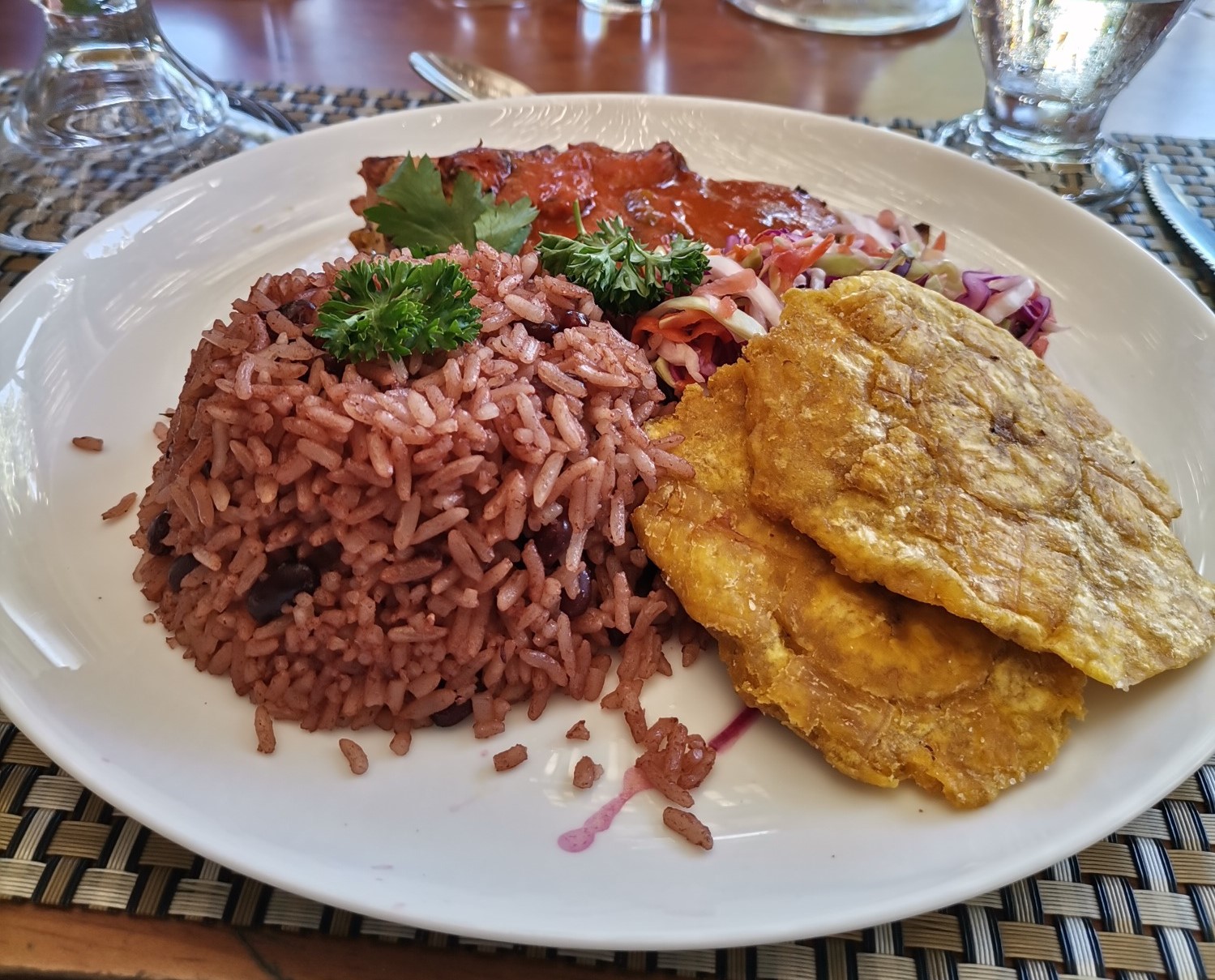 If you find yourself walking along the town roads, it is very possible you will find window shops selling snacks and pastries. Make sure to keep your eyes open for any Pati, we totally recommend it.
What is a Pati you might ask?
A Pati consists of a traditional Jamaican pastry that contains various fillings and spices baked inside a flaky shell, often tinted golden yellow with an egg yolk mixture or turmeric. They are better eaten hot, so make sure to eat it as soon as you can get your hands in one!
Once the sun goes down and the night kicks in, the town starts buzzing with night life. Usually, at night, you can find live performances, Dj'´s playing at the beach, bars offering live music, and/or playing salsa for everyone to dance along.
Puerto Viejo de Talamanca is a real Caribbean paradise
As a matter of fact, some of the best beaches in the country for relaxation or surfing can be found very close to Puerto Viejo. The town is very near to internationally recognized beaches well known by their beauty, such as Playa Grande, Playa Negra or Playa Cocles. In Puerto Viejo, Sloths can be seen almost everywhere (we recommend you take a tour with an experienced guide that helps you spot them more easily) and howler monkeys can be heard all around you.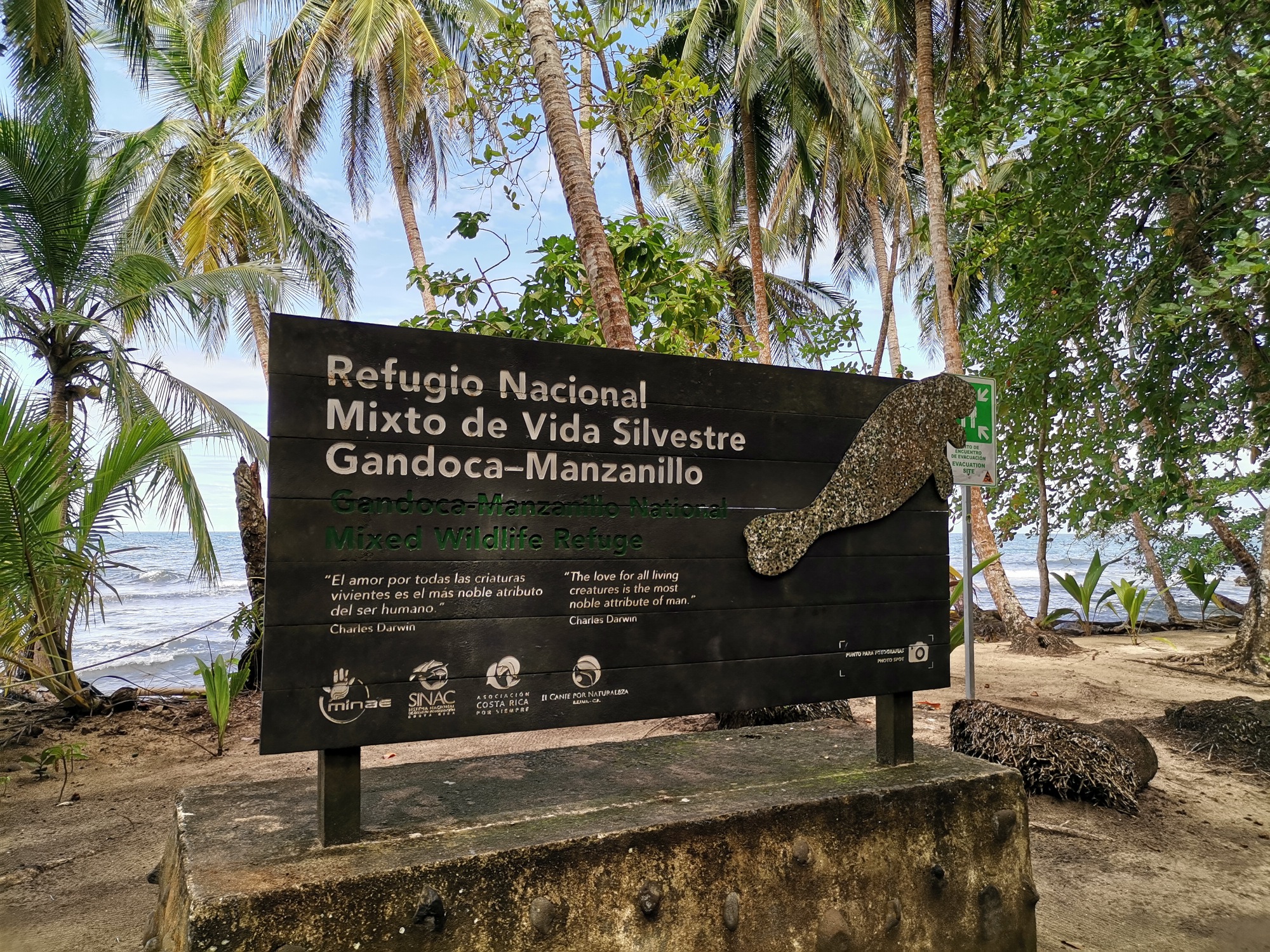 Another iconic spot you can´t miss is the Gandoca Manzanillo Wildlife Refuge. A protected area in Costa Rica that protects both the marine and land portions. This place is ideal for hikes, observing the nature and wildlife of the area, which is one of our most pristine places.
Puerto Viejo is a place to rest up and keep the adventure going
To make the most out of your trip, Puerto Viejo must be explored in multiple days. For this reason, there are many accommodations and hotels for you to rest and pick up the very next day from where you left off.
Where to stay in Puerto Viejo?
There are all sorts of accommodations depending on your budget, but we highly recommend you stay at the Le Cameleon Boutique Hotel. This lodge circles around a pool and is surrounded by tropical gardens, located across the street from its beach club. The hotel offers private yoga classes, massages in its treehouse spa, original Costa Rican and Caribbean food at its restaurant Ochio Y Medio, reading areas surrounded by nature, and of course the Noa Beach Club.
Aguas Claras Hotel is another great pick for you if you are in the area. With direct access to Playa Chiquita, this boutique luxury hotel has each room individually decorated with authentic Costa Rican art, sourced locally.
Finally, Namuwoki Lodge is a great option to pass your days while exploring the town. This lodge located at just ten minutes from playa Chiquita is fully surrounded by nature and has a Caribbean style construction specially designed for your comfort.
Aside from the included pool and bar, the hotel has its own restaurant. Enjoy dishes on the grill with meat, fish, seafood, through a variety of pastas to vegan and vegetarian cuisine.
Come experience the Caribbean for yourself
We love the South Caribbean, and we hope that, after reading this, you will start preparing your trip. If you make up your mind, we recommend you come visit this area between, April, September and October so you can enjoy the tropical climate at its best.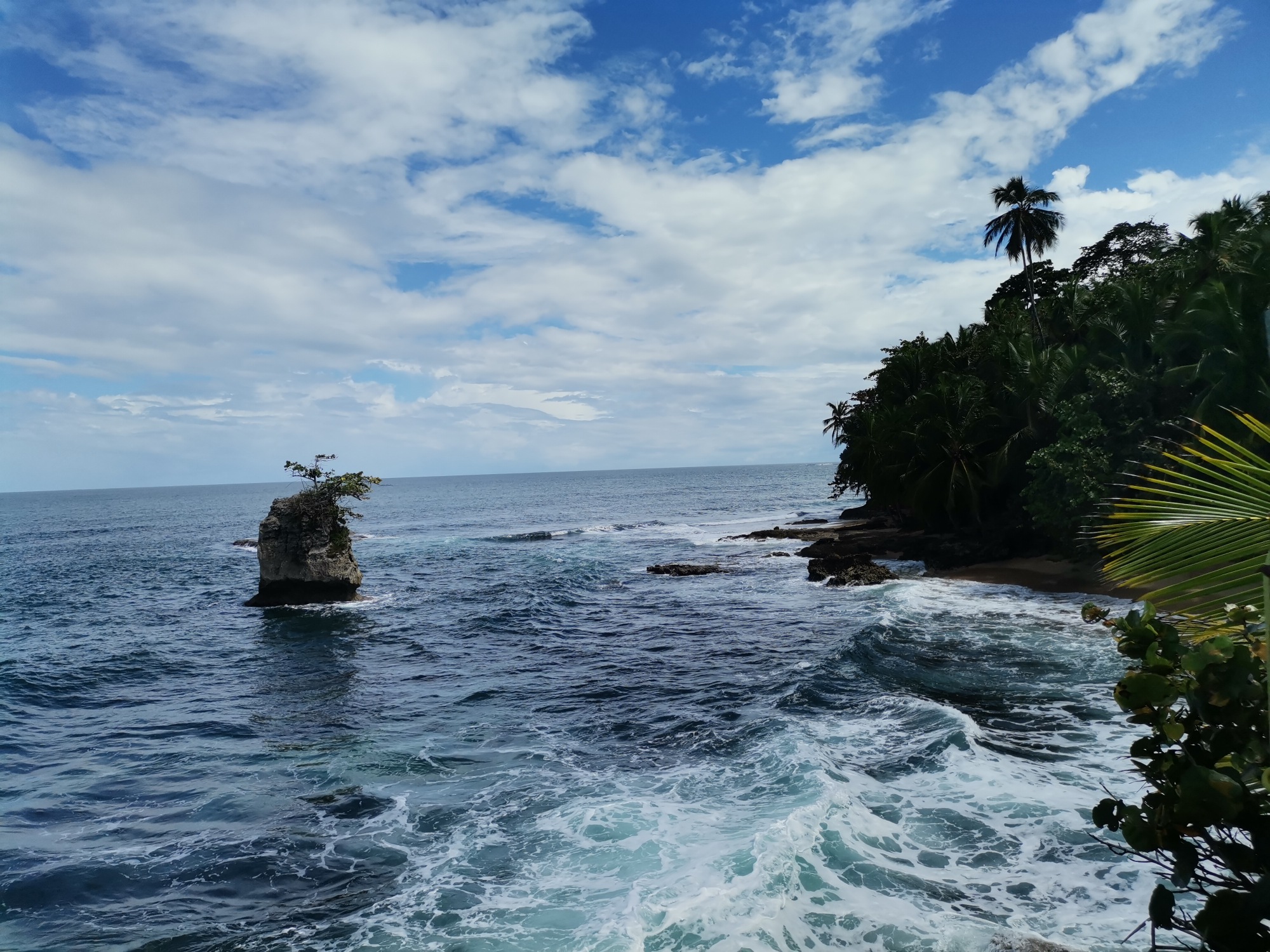 Juan Carlos Ramírez
Marketing Assistant
THE BEST WAY TO PLAN
YOUR NEXT TRIP TO COSTA RICA
NO UPFRONT COSTS!