< Back to blog
Is zero carbon travel to Costa Rica possible?
hace un año
by Shannon Farley
Greta Thunberg's double transatlantic crossing by yacht showed the world that long-distance 100% zero-carbon travel is possible, even if it's not very convenient … yet.
At present, most people coming to Costa Rica on vacation probably are not going to travel on a yacht. Nor are they going to walk, cycle, ride a horse, or drive an electric vehicle from whichever part of the planet they live. It's just not practical or an option for most people.
So, if reducing your carbon footprint is important to you in fighting against our climate emergency, how can you make your Costa Rica vacation as zero carbon as possible?
Carbon offsetting for your air travel
People around the world are using renewable energy more and more, and electric cars are increasing on the roadways. But traveling by plane without burning fossil fuels is still impossible. In the global battle against carbon, air travel is one of the toughest challenges. Aviation accounts for at least 2% of global carbon dioxide emissions, according to the Airports Council International.
Even though the technology toward zero-carbon air travel is being developed, at the present moment the only thing people can do is to offset their carbon emissions by planting trees and restoring wetlands and peat bogs.
In Costa Rica, that's where FONAFIFO comes in. The National Forestry Financing Fund (known by its Spanish acronym of FONAFIFO) is the government institution that coordinates and implements the Payments for Ecosystem Services program (PES) in Costa Rica. It is responsible for reducing emissions from deforestation and forest degradation.
How it works is that companies, or individuals, have their carbon emissions from the use of fossil fuels in transportation, etc. calculated and then pay FONAFIFO, which in turn pays the owners of forests who are preserving their trees and/or growing them by planting more. Since trees store carbon, the idea is that by protecting and growing forests we can balance out carbon emissions that get generated.
When you book your Costa Rica vacation with Horizontes Nature Tours, you can offset your international air travel through their FONAFIFO program. Depending on where you are traveling from, the payment to offset your carbon emissions by preserving forests is usually between $15 and $40 per person.
As part of its environmental actions, Horizontes works with FONAFIFO ongoingly paying to offset all of the company's transportation services provided to tourists, along with all employee travel – both daily to the office and on trips.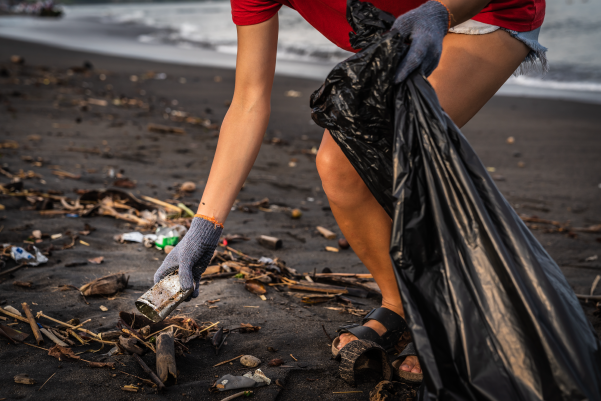 Plant trees while on vacation in Costa Rica
Do even more to help restore the carbon balance on the planet and stop climbing global temperatures by planting trees while traveling in Costa Rica. Horizontes Nature Tours offers tree planting activities in various parts of the country through its Horizontes Foundation. You can even help restore the coastal mangroves along the Osa Peninsula. Read more about why we need to protect the world's mangrove forests
Rent an electric car in Costa Rica
Stay zero-carbon while you travel around Costa Rica! There aren't many, but there are a few electric rental cars available now in Costa Rica at National Car Rental and Alamo Rent a Car.
Costa Rica is working hard to meet its goal of eliminating the country's dependence on fossil fuels by 2050 and is pushing electric mobility as the way forward. At present, there are 34 fast charging points for electric cars in operation and the government plans to expand the network of charging stations in the upcoming years.
National Car Rental reports that its electric cars can travel 300 km on a full charge. You can easily travel around the San Jose metropolitan area and to tourism attractions, including volcanoes, in Costa Rica's Central Valley. The La Fortuna / Arenal Volcano area is within reach, as are the beach destinations of Jaco, Los Suenos Resort at Playa Herradura, and Manuel Antonio, where you can find charging stations available.
The magnificent Monteverde cloud forest region is aiming to be a zero-emissions ecotourism destination. In August the community launched a network of charging points for its visitors' electric vehicles. Called the Monteverde Electric Route (Ruta Electrica Monteverde), it is a network of 34 hotels, 13 restaurants, 11 tour attractions, two ecological reserves, and a handful of other public places that offer charging spots to visitors who arrive in electric vehicles. Their goal is that those who visit Monteverde can use electricity instead of gasoline through a support network along the way and when they arrive. You can see the full map here.
The route has different charging options: slow, which takes approximately 10 hours to achieve a full charge; semi-fast, which takes three hours; and fast, which recharges the vehicle completely in just 20 minutes.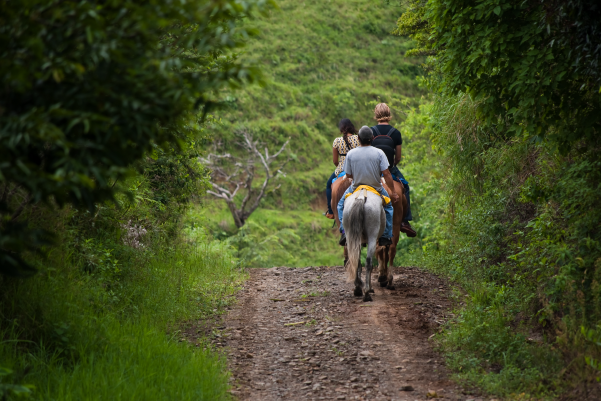 Costa Rica Travel Services
Horizontes Nature Tours offers bespoke experiences and life-changing trips to Costa Rica. It's not too early to start planning your 2020 Costa Rica trip! Discover, plan and book your perfect trip using their free Trip Planner.
THE BEST WAY TO PLAN
YOUR NEXT TRIP TO COSTA RICA
NO UPFRONT COSTS!