< Back to blog
How to prepare for a nature vacation in Costa Rica
hace 2 años
By Shannon Farley
Going on vacation is about experiencing new places, scenery and climates. In Costa Rica, that definitely means being out in nature.
This nature lover's paradise in Central America boasts 800 miles of coastline along two oceans and more than half of its land is protected in national parks, private reserves and wildlife refuges. Rainforests, cloud forests, volcano-heated hot springs, lush river valleys and breathtaking beaches entice travelers to Costa Rica all year.
To fully enjoy your nature vacation in Costa Rica, no matter where you go, it's best to be prepared. That includes having the right clothing and gear to knowing how to properly interact with nature so that you protect it – and yourself – and travel responsibly.
Here is our complete guide for how to prepare for your nature vacation in Costa Rica. For the best insider information, we turned to longtime naturalist guide Gustavo Abarca, who has been leading trips all over Costa Rica for more than 25 years with Horizontes Nature Tours. He's been to every corner of the country and knows what you need to ensure you have a great experience.
What you need to be prepared for a
nature vacation in Costa Rica
Proper clothing is the most essential and basic item you need, says Gustavo.
"Tourists often will travel to many different areas and climates. There may be places that are very humid or have constant rainfall, so you need quick-dry clothing – materials that are synthetic and easy to dry and are light," Gustavo recommends.
Use long pants when hiking in the forest for insect protection. Quick-dry pants with zip-off legs work best for their versatility.
Bring trail running shoes or hiking shoes that are lightweight yet sturdy to walk rainforest and cloud forest trails. Since these are bulky, wear them on the plane to save space in your suitcase.
A waterproof poncho will keep you the driest in the highlands and cloud forest, especially during rainy season. A light, hooded rain jacket will serve you better inmid-elevations and can also be used in lowland hotter climates to keep your coredry. However, Gustavo says he often brings a travel-size umbrella to walk low-elevation rainforest trails, where hotter temperatures in the 80s and 90s F (26-35 C) tend to make you sweat in a jacket. And, he says, an umbrella can double assun cover if needed.
Buy a bandanna or cooling neck wrap that you can wet and put around your neck to help you keep cool.
Pack a sun hat. The tropical sun is intense, so if you are planning to be at the beach, on the ocean or in open areas, you need a brimmed sun hat. Get one with a neck flap or use that bandanna or neck wrap for protection. It's best if the hat ismade of a breathable and quick-dry material and is also foldable. However, Gustavo says if your trail walk is inside the forest where it is shady, you don't need your hat since it interrupts your view of seeing wildlife and foliage in the treetops, besides making you hot and sweaty.
In addition to clothing, key travel gear is another essential component to be prepared for your Costa Rica vacation.
Keep hydrated with at least one liter of water for walks of one to two hours, Gustavo cautions. He recommends using hydration bags or reusable stainless-steel water bottles. Avoid single-use plastic water bottles, which are not eco-friendly.
You don't need to carry a big, heavy backpack for the average trail walk in Costa Rica, Gustavo says. A waterproof or semi-waterproof backpack – 15- or 18-liters in size – will be adequate.
The best way to keep everything waterproof and dry in the rainforest is to use resealable plastic bags for contents inside your backpack, like your smartphone, camera, extra clothes, snacks, etc.
Resealable packing bags will keep your clothes dry in your suitcase if you have any boat journeys or while traveling in very humid places. They also work to separate wet clothes from the rest of your items.
Insect repellent and sunblock are indispensable but can be used sparingly depending on the environment. Natural products are better than ones full of chemicals.
Carry a small first-aid kit with: Band-Aids of all sizes; medical tape or micropore tape (or ointments) in case of blisters, especially if using new shoes for the trip; aloe vera gel (for sunburn, cuts and itchiness); calamine lotion or cortisone cream for itchy insect bites; anti-allergy medication; antibiotic ointment; and any medications you regularly take.
If you are keen to see birds and other wildlife in Costa Rica, Gustavo recommends investing in a good pair of binoculars that capture a lot of light – 8 x 42 or 8 x 50. "A lot of people think you need a higher zoom, but in the dense rainforest what you need is available light to see, not a long zoom lens," he says. They should be waterproof or at least weather-resistant.
If you want to brush up on the nature that you will see, get some foldable field guides on Costa Rican birds and animals. There are also full field guidebooks if you want more information.
A portable walking stick comes in handy when hiking. Gustavo recommends walking sticks that fold up for being the most durable.
Good snacks to have on a nature hike in Costa Rica are dehydrated fruit, trail mix with nuts, and simple granola bars, says Gustavo. Power bars and energy bars with chocolate, honey, etc. tend to attract ants and other insects much more than these other snacks.

How to experience nature responsibly and safely
When traveling here, you can ensure that Costa Rica remains a natural paradise by respecting the environments you visit. Following guidelines like "Leave No Trace" or "Tread Lightly" help us to enjoy and protect our natural spaces without damage.
Horizontes Nature Tours wants all tourists in Costa Rica to have the best experience in nature while being safe and responsible. Here are ways that you can ensure you'll never overstep Mother Nature while enjoying your vacation in Costa Rica:
Always stay on designated trails and never go off the trails, Gustavo urges. You could get lost or hurt in the worst-case scenario or damage the ecosystem or wildlife habitats.
Visit designated national parks, nature reserves, and wildlife refuges.
Don't trap or take wild animals.
Don't condone people who have wild animals for you to take pictures with them. A licensed wildlife refuge is an exception, but please be sensitive to the animals when taking photos and never use a flash.
Never feed wild animals, even if they happen to be in public areas. Their digestive systems work in a different way than ours; and you are creating bad habits for animals to learn to demand food from humans. Gustavo encourages visitors to be good ambassadors for wildlife to discourage others from feeding or touching wild animals when you see that happening. Let them know it is not a good idea.
Never touch a wild animal. You can have bacteria on your hands that may be harmful for the animal, or the animal may hurt you out of fear.
Keep your distance from wildlife when out in nature to be respectful and not harass it or invade its space. In addition to protecting yourself from possible danger, you want to be considerate of other hikers coming behind you to not scare the animal away so that they also can see it.
Go with a guide who can explain the area you are visiting and help spot wildlife. Horizontes guides are trained naturalists who will interpret all of the many dynamics happening around you in nature.
Walk through the forest with minimal noise – keep extra conversation to a minimum and talk in low tones to not scare away wildlife (or disturb other hikers). If you listen, the sounds of the rainforest are incredible.
Don't take seashells. They are potential homes for hermit crabs or another ocean creature. Most of the sand on beaches are shells that have been crushed over many years. Additionally, it is illegal to take natural materials or living organisms out of national parks.
Respect nature and its power. Seek safe shelter during a lightning and thunderstorm. Don't drive during heavy rains if possible and avoid crossing rivers and areas where there could be mudslides. Be wary of rip currents in the ocean; look for posted signs on dangerous currents and ask locals if the beach is safe for swimming.
Minimize your usage of single-use plastic bottles, plastic bags and other items. Use a reusable water bottle. Do not buy beverages in plastic bottles. Use your backpack or a cloth bag to carry items. Don't use plastic straws – carry a reusable straw – or don't use one. Costa Rica is working hard to eradicate single-use plastics by 2021.
Properly dispose of all trash and recycle when possible. If there is no trash can nearby, carry your trash with you until you find one.
Try to buy local products to support the local economy. Instead of snack foods you normally get in North America or Europe, Gustavo suggests that tourists try local products like plantain chips, biscochos (corn rings), yucca chips, etc.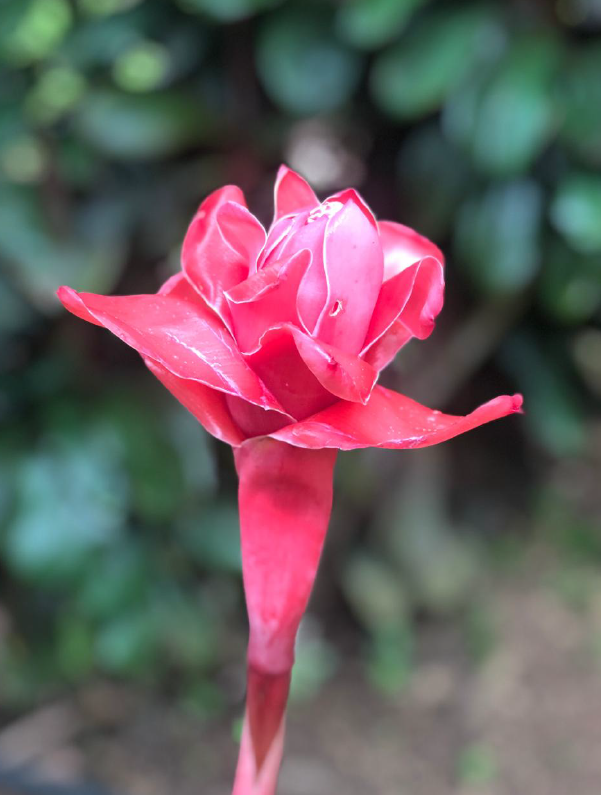 THE BEST WAY TO PLAN
YOUR NEXT TRIP TO COSTA RICA
NO UPFRONT COSTS!