< Back to blog
10 Best Things to Do in Nosara
hace un año
Nosara has become well-known as a surfing and yoga hot spot and once you visit it's easy to see why. From the beautiful beaches to the beautiful nature close by it is touted as one of the best places in the world to visit and the healthiest!
This remote string of uncrowded beaches on the Nicoya Peninsula in the Guanacaste province is framed by dry tropical forest filled with wildlife and graced with some of the best surfing waves anywhere.
Nosara includes the beach communities of Playa Guiones and Playa Pelada, although the actual town of Nosara is a little inland from the coast.
You could also like: Monteverde Costa Rica
Nosara Costa Rica has Pristine Beaches and Much More
Nosara really developed as a destination in the 1970s by US surfers, yogis, and environmentalists. It's a pristine paradise of former cattle ranches that has been purposefully preserved with strict environmental rules. No development is allowed on the beachfront – ever.
Residential and commercial areas in the beach communities are set back from a wide protected margin and are surrounded by forest everywhere. It gives a feel of being in the middle of nowhere, yet at the same time, everything is close by -- the beach, stores, restaurants, hotels, yoga, etc.
Nosara's enduring magic has drawn people from all over the world who seek a healthy, peaceful lifestyle. The eclectic mix of international ex-pats and Costa Ricans now own hotels, restaurants, shops, and surf schools. Tourism and wellness are the main activities. From the places to eat, to where to stay, to the tours available, everything is envisioned with the philosophy of healthy living, balance, and tranquility.
With plenty to do here, Nosara is an exceptional vacation destination. Stunning beach sunsets, brilliant sunshine, incredible nature, boutique hotels, and healthy restaurants galore; Nosara is a great place to recharge and reconnect with loved ones and nature.
Horizontes Nature Tours offers vacation packages to Nosara that deliver a Costa Rica vacation experience like no other. For your visit to Nosara, here are some of the best activities to do.
Best 10 Things to Do in Nosara, Costa Rica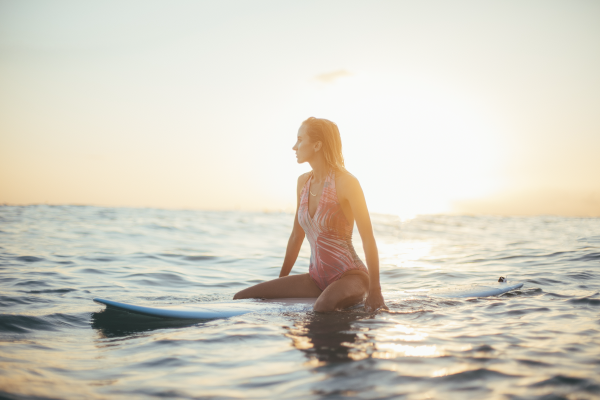 1. Go Surfing
You almost can't help wanting to surf in Nosara. The "let's have fun" surfer vibe is contagious, and there are over a dozen surf schools in town, so it's easy to try. The wide, sandy, and shallow beach of Playa Guiones has a long surf break. More giant waves break farther out for advanced surfers, while smaller waves closer to the beach are perfect for beginners.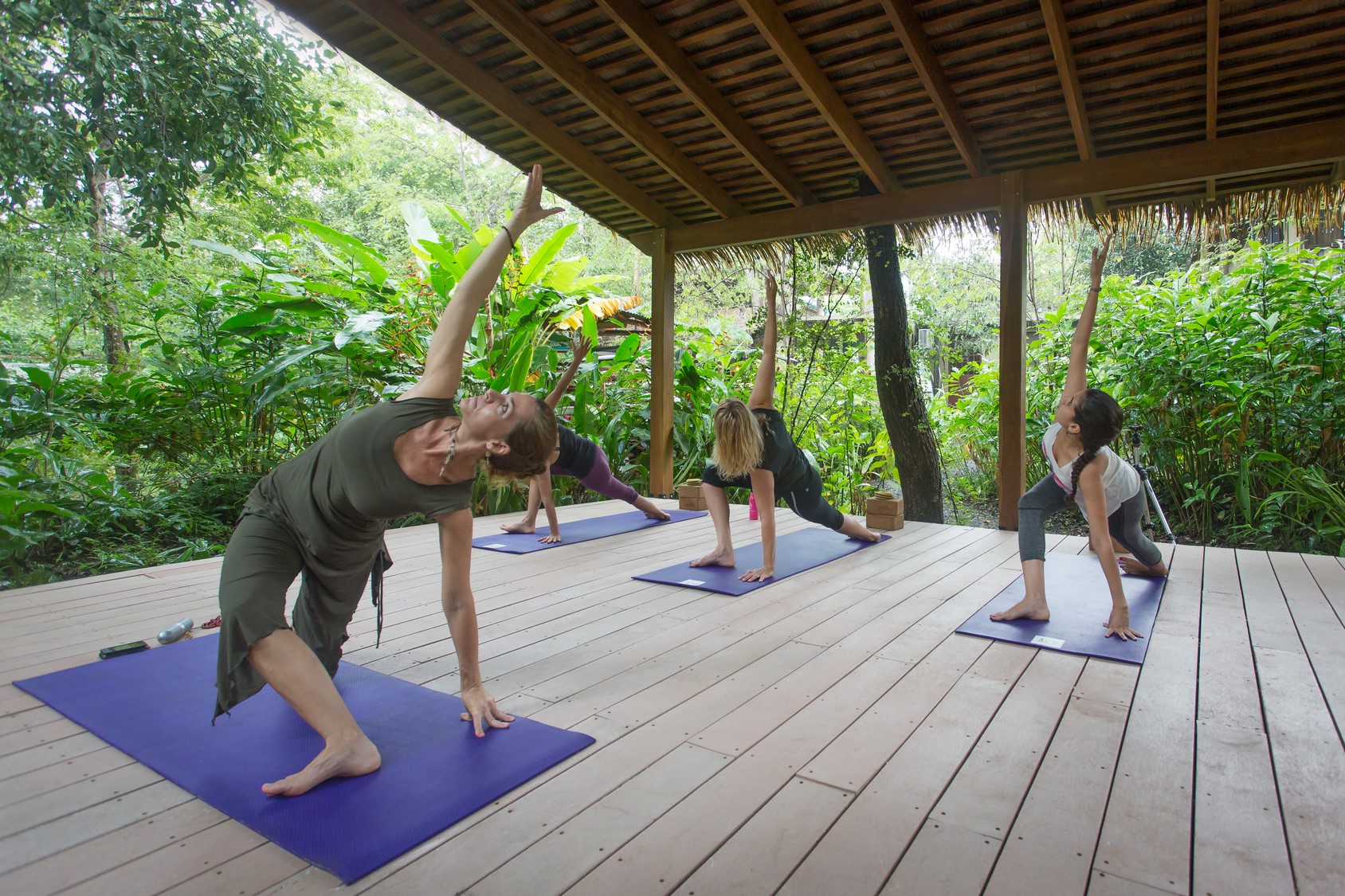 2. Take a Yoga Class
It seems like everyone does yoga in Nosara. Indeed, there are some fantastic places to practice with world-class instructors. Daily group yoga classes of all different types are almost always open to the public and usually offered in open-air spaces.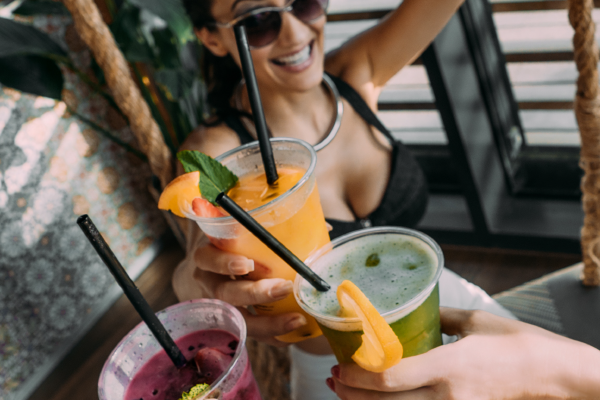 3. Get the Best Smoothie of Your Life
With ingredients like the many varied tropical fruits freshly available in Costa Rica, protein shakes, or even bananas and coffee, you can get the best smoothie of your life in Nosara at a half-dozen different places. Juices and smoothies are usually customized with added healthy ingredients, and you'll get a smile with every order!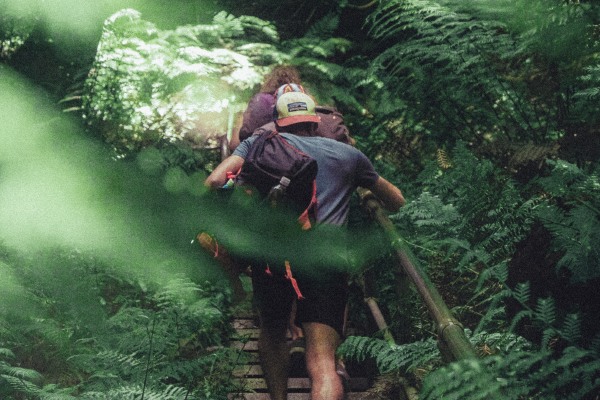 4. Hike in the Nosara Biological Reserve
Owned and protected by Lagarta Lodge, the 90-acre (35 hectares) private nature reserve borders the south side of the Nosara River. Well-maintained trails take you past a large mangrove wetland and through a dry tropical forest, one of the world's rarer habitats. You can find howler monkeys, anteaters, coatis, iguanas, raccoons, armadillos, crocodiles, river turtles, and more than 270 species of birds living here. The entrance to the Nosara Biological Reserve is at Lagarta Lodge. A self-guided tour takes about two hours, or you can arrange a guided tour with a naturalist. The best times to hike are early in the morning or late in the afternoon to see the most wildlife.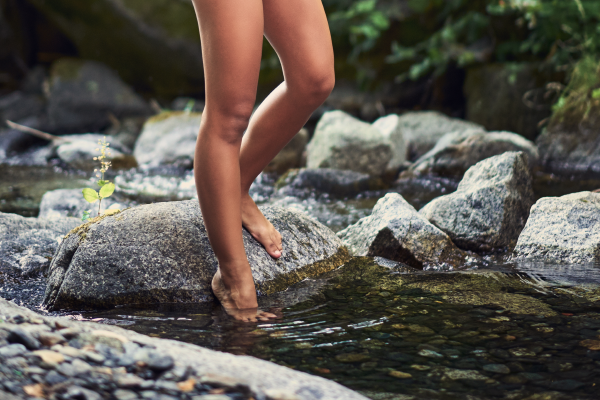 5. Go on a River Safari
Cruise through the Nosara Biological Reserve on the Nosara and Montana rivers onboard a quiet, eco-friendly, electric motorboat. An experienced naturalist guide will help you experience the fascinating nature and wildlife. Being on the river gives you a great perspective to see the abundant birdlife and other animals in the mangrove estuary.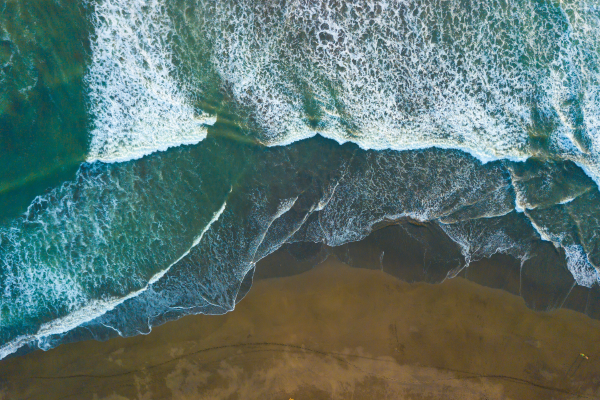 6. Explore the Beaches
Just north of Playa Guiones is Playa Pelada, a smaller and quieter beach. A fringe of trees provides shade that Guiones does not have. The only two beachfront restaurants in the Nosara area – La Luna and Olga's – are located here and are great spots for sunset drinks and dinner.
San Juanillo Beach is very close to the area. I believe it´s a hidden gem, which you need to be conscious about when visiting. Think dirt roads with small rivers to cross, forests, wild animals, and almost completely intact nature. It's important if you visit to take care of it, respect, and be conscious of the impact your actions take on the environment. Leave the place better looking than when you arrive! ;)
To the south, the white sand beach of Playa Garza is part of a small fishing community – a good place to experience local life, or if you want to organize a fishing trip.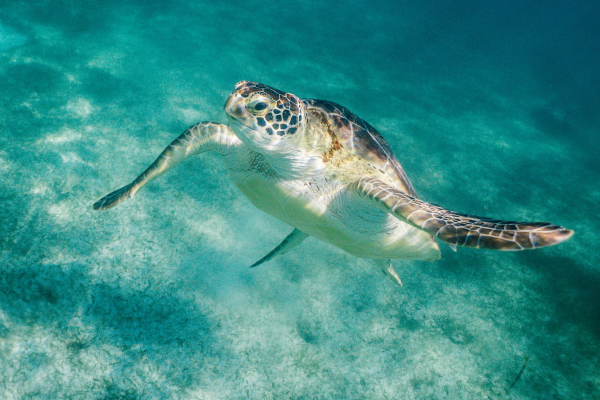 7. See the Sea Turtles
A bit further north is the Ostional National Wildlife Refuge, a world-famous nesting site for Olive Ridley sea turtles – one of the two most important nesting areas in the world and the largest site in the Americas. Even though the sea turtles arrive throughout the year, the best months to visit are from July until December. This is when hundreds of thousands of olive ridley turtles come ashore all at once to lay their eggs, called arribadas.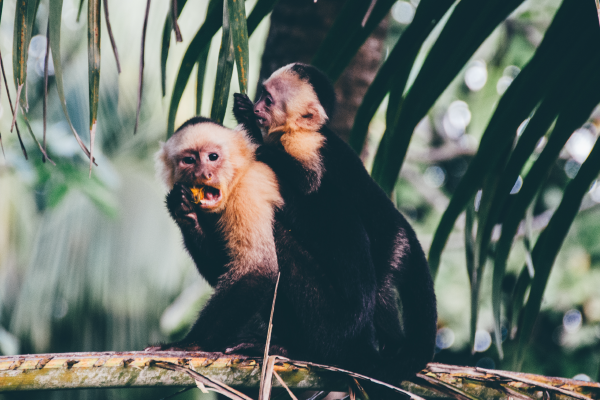 8. Visit Animals at the Sibu Wildlife Sanctuary
The Sibu Wildlife Sanctuary rescues, rehabilitates, and releases abandoned sick or injured native animals. They provide emergency veterinary care, foster care, or a permanent home for animals like monkeys, squirrels, raccoons, peccaries, sloths, and coatis. When you visit, your entrance donation goes toward their work and helping the animals.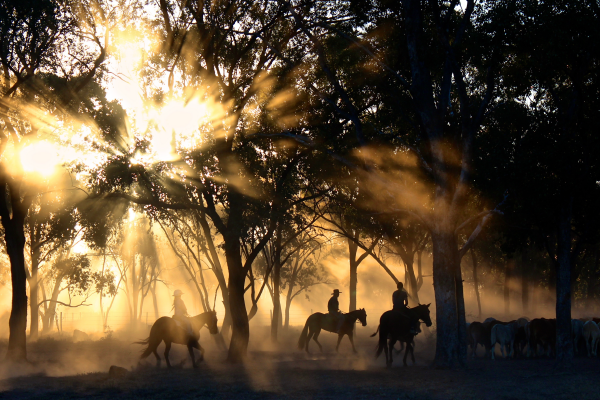 9. Go Horseback Riding
Have you ever dreamed of galloping down a tropical beach? Or horseback riding through the jungle? Horseback riding in Nosara is a lot of fun. Ride well-trained, well-cared-for horses on jungle trails up into the hills for stunning views of the coastline and along soft sand beaches. Sunset rides are the most popular.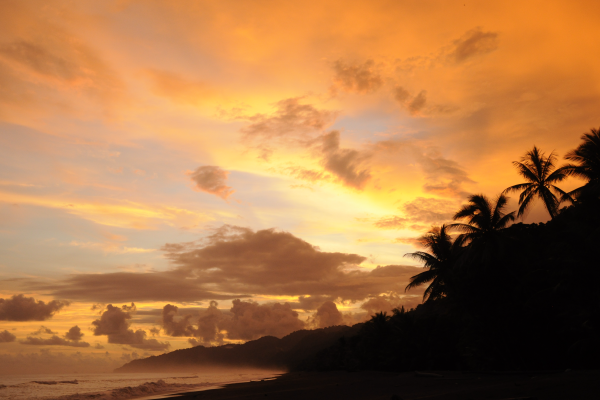 10. Enjoy Sunset Happy Hour
There's no better place in Nosara for spectacular sunset views than at boutique hotel Lagarta Lodge. Situated on a bluff, their Gecko Lounge overlooks the long Pacific coastline and mangrove estuary of the Nosara River and Nosara Biological Reserve. Enjoy breathtaking sunsets happy hours with excellent cocktails and tropical drinks; then stay for dinner in their restaurant, serving organically grown local products in delicious dishes, plus a varied wine selection.
THE BEST WAY TO PLAN
YOUR NEXT TRIP TO COSTA RICA
NO UPFRONT COSTS!